About This File
The most unique and great looking logo style ever. Created for footbe.net by Stam. Expanded for Football Manager and exclusively released on fmscout.com Logos included in v1.6
22 leagues are fully covered, including clubs that used to be in those leagues since 2011.
Champions League (group stage only)

English Premier League

Spanish La Liga

Italian Serie A

German Bundesliga

Brasileiro Série A (

NEW in v1.2

)

French Ligue 1

Dutch Eredivisie

Portuguese Primeira Liga

Russian Premier League

Belgian Pro League (

NEW in v1.4

)

Ukrainian Premier League

Argentine Primera (

NEW in v1.3

)

Turkish Super Lig

Greek Superleague

Danish Superliga (

NEW in v1.6

)

American MLS (

NEW in v1.5

) - Half the logos by Patres10

English Championship

Scottish Premiership (

NEW in v1.1

)

Serbian SuperLiga (

NEW in v1.5

)

Slovak Super Liga (

NEW in v1.5

) - Logos by Patres10

Slovak 2. Liga (

NEW in v1.5

) - Logos by Patres10

Plus some random club logos I created for the needs of my player report cards on our (super awesome) FM Scouting Platform.

How to add footbe logos on Football Manager 2015


Download the .zip archive and use a tool such as 7-zip for Windows or The Unarchiver for MacOSX to extract its contents.

Move the extracted contents to your graphics folder: \Documents\Sports Interactive\Football Manager 2015\graphics\logos\

Create folders "graphics" and "logos" if they don't exist already.

Run Football Manager 2015 and go to Preferences > Interface:

Disable Using caching to decrease page loading times

Enable Reload Skin when confirming changes in preferences

Hit the Confirm button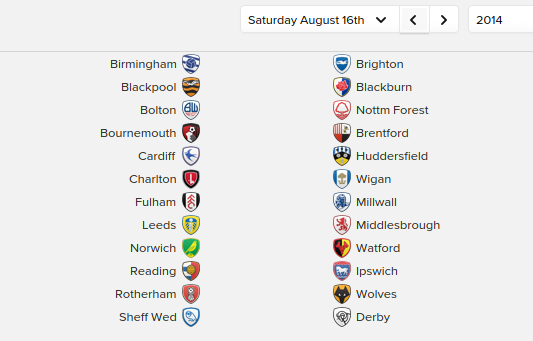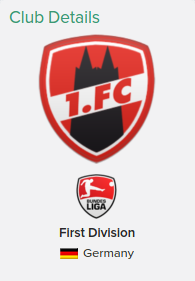 FAQ
Can I request new logos?
Sure. Post a comment below with your requests, but please understand it might take a while until I release a new version.
What if I don't like a logo?
Feel free to express your opinion about my work. I'll try to use your feedback to improve my logos.
Is there a template I can use to make my own logos in this style?
Actually there isn't. I create all logos from scratch. There's just a white shape I begin with.
This pack is small. When will you make a megapack with thousands of logos?
Probably never. I'll keep making new logos and releasing new versions from time to time, but don't expect to see thousands of logos here. It's not easy to create the logos in this style, which makes the process rather slow.
CREDITS TO STAM from fmscout.com
---